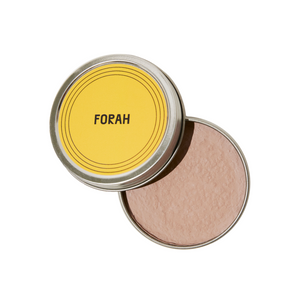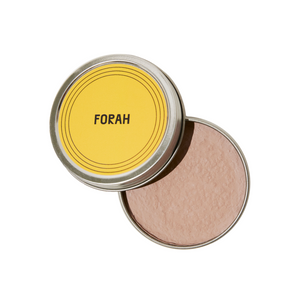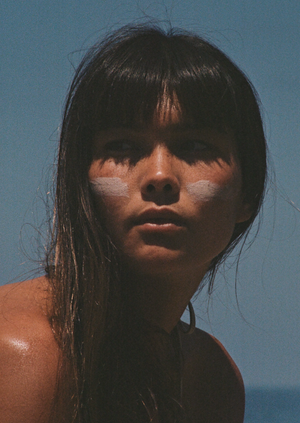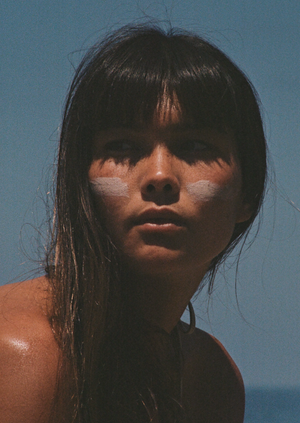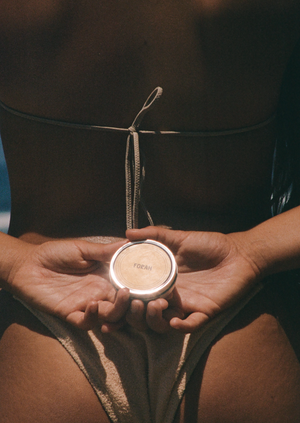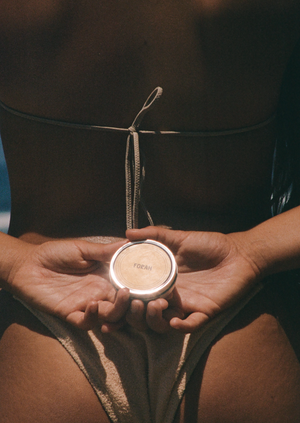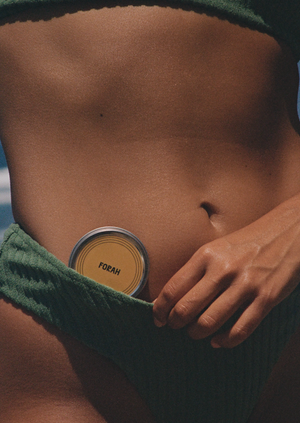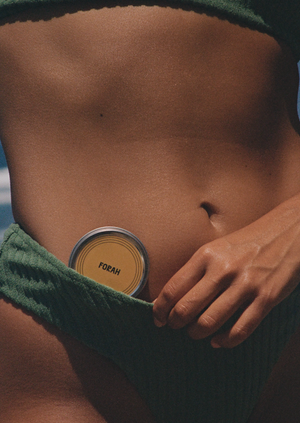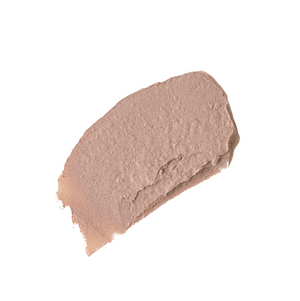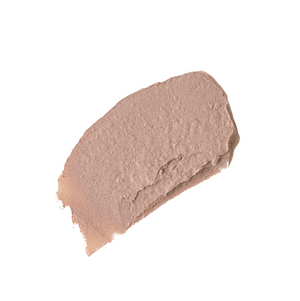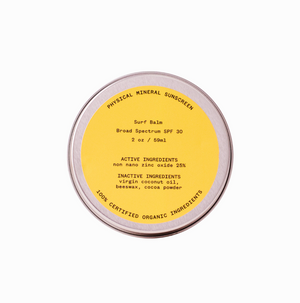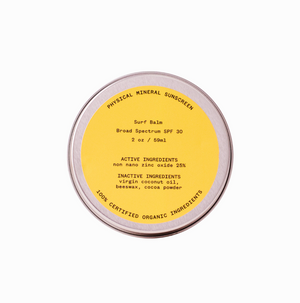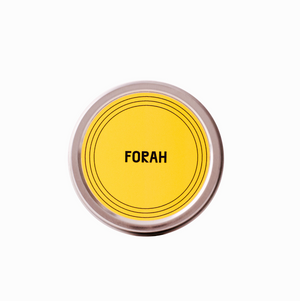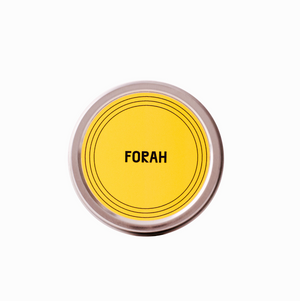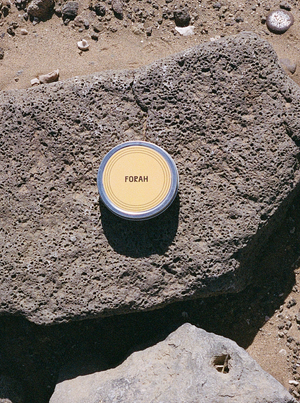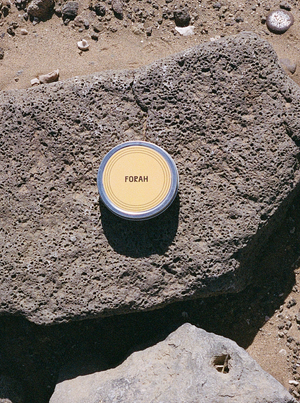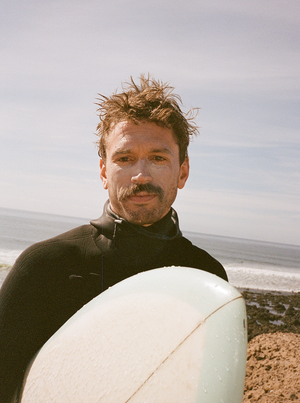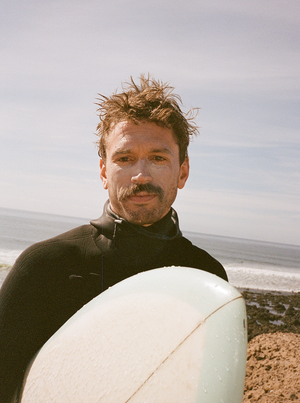 On Sale
Zinc Surf Balm SPF 30
Our all natural tinted zinc Surf Balm Sunscreen features broad spectrum SPF 30 sun protection without the use of chemical UV filters, preservatives, emulsifiers, silicones, nano-particles, micro-plastics, animal testing, phthalates or parabens. Crafted with four powerful ingredients which work together to protect and nourish your skin in harsh conditions. 

Virgin Coconut Oil

This occlusive oil is packed with omega 6 fatty acids and linoleic acid which work to reduce fine lines, plump the skin and lock in existing moisture. It's natural antibacterial properties work to kill bacteria on the skin and reduce inflammation.
Beeswax 

Creates a protective, breathable layer on the skin. It works to keep the skin hydrated and works delicately as a natural exfoliator, ideal for creating softer more supple looking skin. 
Certified Organic | Cruelty-Free | GMO-Free | Micro-Plastic Free 
Harsh Chemical Free| Paraben Free | Synthetic Fragrance-Free | Phthalate Free 
Dye Free| Paraben Free | Petrochemical Free 
Step 1
Clean & moisturize your skin.
Step 2
With clean hands, apply evenly all over your face and body from the centre outwards. 
Step 3
Reapply every two hours of sun exposure and immediately after swimming, surfing or excessive sweating.
Active Ingredients:
Non-Nano Zinc Oxide 25%


Non-Active Ingredients:
Virgin Coconut Oil, Organic Beeswax, Organic Cocoa Powder


Twist off the cap and rinse well. Reuse the tin for storage or toss the tin into your recycling.
Love this!
Ordered this for my husband who never wears anything when he's out surfing because it bothers his eyes. Used this myself and on the kids, and it was awesome. Full day out on the water and no burn or irritation. A must if your out in the sun.
Balm and tube
Amazing product! Very clean and aesthetic. Loved it so much 🤍
No white cast here
I like to use zinc when surfing for extra sun protection, but I hate how ghostly it makes me look. The Forah Surf Balm is so good though, it's slightly tinted, and it blends perfectly while giving me a nice glow!
I love it!
This surf balm smells so good, every time I put it on, I wish I could eat it. It also goes on so smooth, it's not chalky or clumpy and it stays on! I also love that a little goes a long way, I have used it almost every day for 2 weeks and have barely made a dent. Love it, thank you forah!
☀☀☀
Perfect texture, easy to apply, and stays on while surfing. I love this surf balm so much!