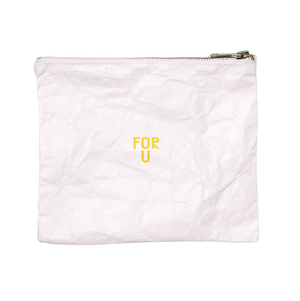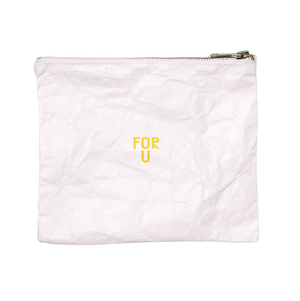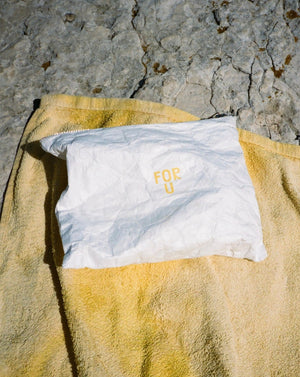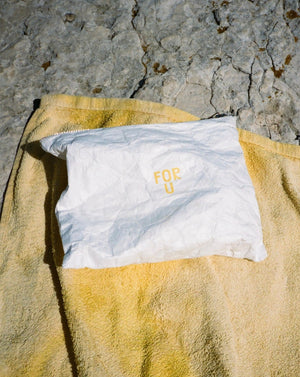 On Sale
The Zipper Bag
A multi-functional water-resistant paper bag ideal for travel, toiletries, beauty products, keys, cards, and everyday essentials. Our reusable zipper bag is made from recycled content and gets better with time and wear.  
DIMENSIONS
8.5" x 7"
MATERIALS 
100% Tyvek made from recycled content, metal zipper. 
OBSESSED🤩🤩 perfect little bag to bring to the beach and keep it in my purse!!! And it's waterproof🏄🏼‍♀️
Cute Zipper Bag
I love that this zipper bag is made from recycled paper material! While it's paper, it's also waterproof, making it great to put toiletries in. Such a cute design as well. Love it!
So cute!
Love it! Such a neat idea to make a reusable bag out of water proof paper. Love the feel of it.
Didn't know I needed this until I got it <3
The perfect little bag to travel with your sunscreen, surfwax, brush, fin key - all my essentials for a day at the beach in one cute little bag. The tyvek material holds up SO well, this little little bag is bulletproof. So cute!
The perfect bag to hold all my film
I love this little paper like bag - i like to store all my used film in it so I can take it out easily at the scanner at airports and ask them to hand scan.